Bentgo Kids lunch boxes are colourful, leak-proof and ready to fill with delicious, healthy goodies for your little ones on the go.
It's more fun to eat snacks out of a bunch of little compartments than one big one am I right?! Bentgo Kids lunch boxes are a riff on Japanese bento boxes and allow for a wide variety of lunch combinations. Here's why we think parent and kids will dig them:
Self-contained
(*opens Tupperware cupboard and falls over in a tsunami of plastic containers) We ALL have that cupboard. But fear not! Bentgo Kids lunch boxes have self-sealing compartments that eliminate the need to send your kids to school with a million baggies, lids and containers.🙌Just close the outer shell for one big seal of approval.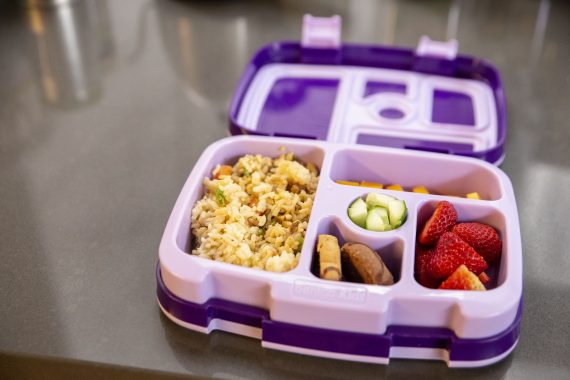 Size Matters
Each compartment is portioned for a child's appetite. The largest compartment is the perfect size for things like a half sandwich, salad or pasta. Three mid-size compartments are great for fruit, veggies, crackers, and other snacks. The smallest compartment in the middle is just right for dipping sauces or teeny desserts. The boxes are designed for kids 3 to 8 years old.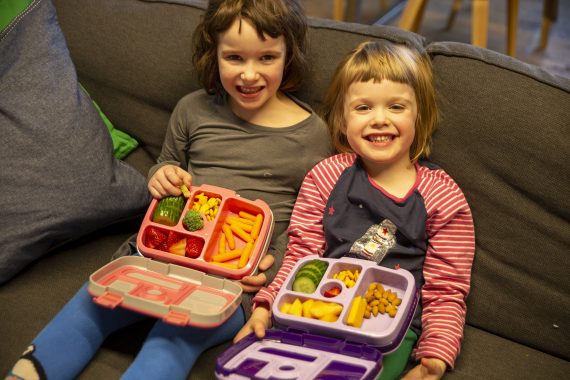 Leak-proof Lunch
Bentgo Kids boxes are designed to weather the daily kid storm with leak-proof seals. Backpacks will come home without mystery liquid at the bottom. Ewww, what is that?! We did our own "applesauce and yogurt" test, where we shook the box up as much as we could. When we opened it – no leaks!
We all know kids are walking tornadoes, so there's also rubber-coated edges that make them "drop-proof" when your kids are running around the playground screaming. Your kids' lunch will make it out of the trenches alive.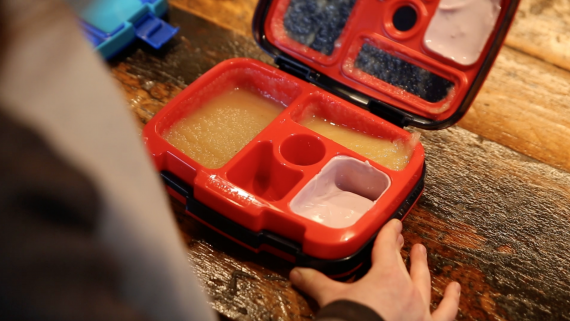 Hot and Cold
The removable inside tray is microwave-safe for reheating (not cooking). It's also freezer-safe. And – music to all exhausted parents' ears – it's dishwasher safe🤘Quick note: the outer shell should not go in the microwave and you should hand-wash it to protect the leak-proof seal.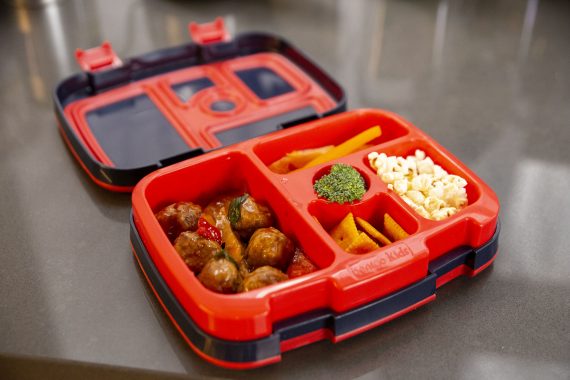 What About Us Big Kids?
The Bentgo Kids line is for kids between the ages of 3 and 8. For older kids, and adults, Bentgo recently released their Bentgo Fresh line, which have larger compartments, including one that fits a whole sandwich. It also comes with a nifty divider for salads and things like that.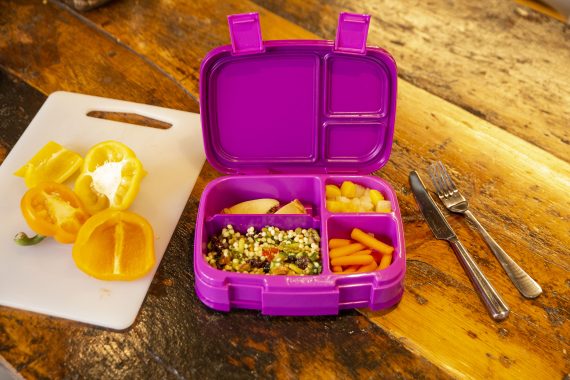 Safety First
All Bentgo and Bentgo Kids products are FDA-approved, BPA-free, and made with no PVC, phthalates, lead, or vinyl. They also come with a two-year warranty.