I'm expecting my second child this fall. It's been nearly five years since my first born was born.
It's been awhile since I've had the chance to shop for baby gear. A lot has changed.
Do you have any idea how much new, cool baby stuff has come out in the last five years!?! I can't wait to try all the things. We just got the new Nuna Tavo stroller at the office, so I thought it would be a good place to start.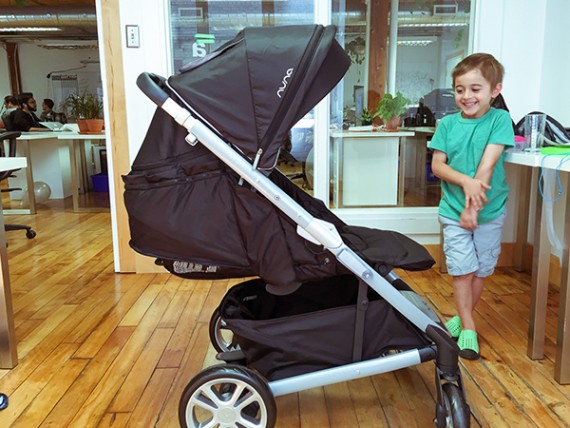 I had my Mini (the aforementioned 4-year-old) tag-along to help me test out this stroller for his sister-to-be. He tested the seat for comfort. Even as an almost-kindergartener, he hasn't hit the limits of this stroller. You can use it from birth up to 50lbs. For a new squish you can use the true flat sleeper recline or you can pair it easily with the Nuna Pipa car seat––no adapter required! (See our review of the Nuna Pipa here).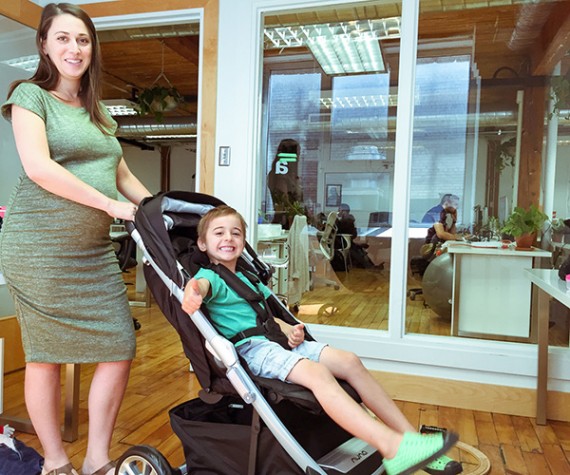 The spacious seat was plenty big enough for my big kid, too. He gave it a big thumbs up for comfort and thinks his baby sister will be very happy riding in the Tavo. He also thought the peekaboo window was a lot of fun. With magnetic closures, it's handy for mom to peek in without interrupting nap time.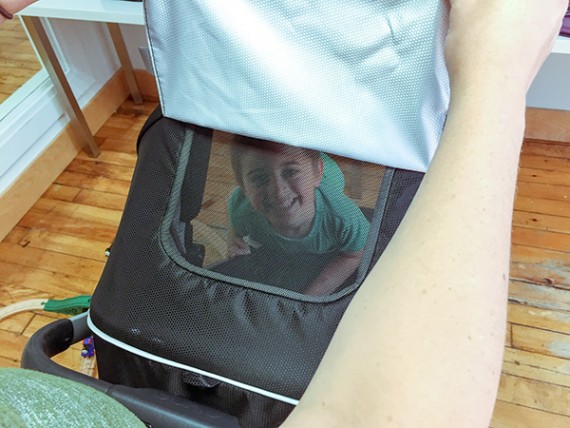 A favourite feature of mine was the sky smart™ canopy. It has a dream drape™ that pulls out to shade baby from the sun even when the seat is fully reclined and it has a zipper on the back that unzips to reveal a large mesh panel to get better air circulation on a hot day. The big underseat basket to stash our gear was also huge plus (why do such tiny humans require so much stuff?!). And I loved how easy it was to fold and unfold the Tavo with just one hand. I imagine with the two little ones to take care of, one handed tasks will become even more crucial than with just one!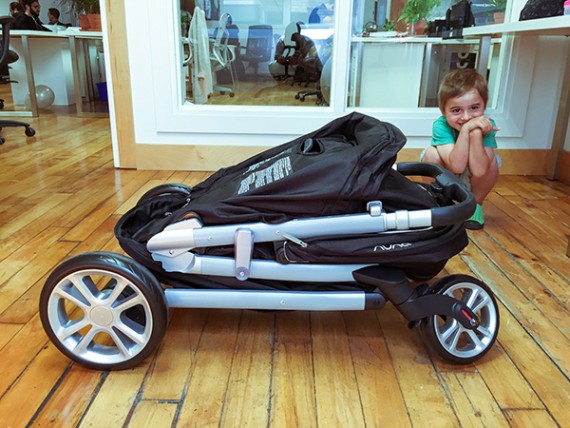 Check out this video to see all of the features demonstrated:
Want to learn more about Nuna products? Visit their site.
Congratulations, Georgia Mowat of Cambridge, ON!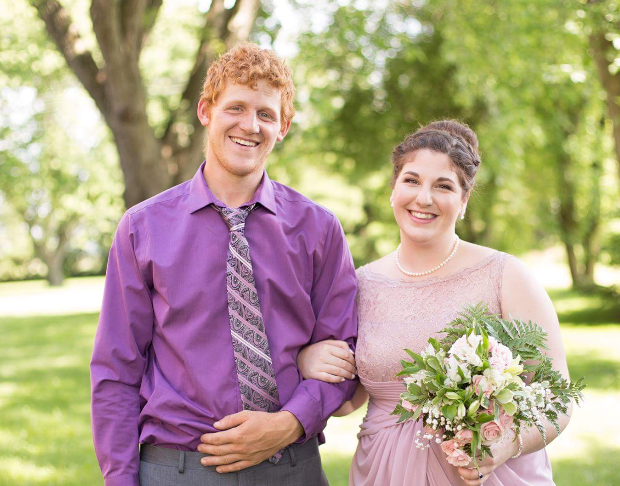 You've won a Nuna Tavo stroller of your own. Thanks to all PLNers for entering!