Parents, my gift to you this holiday season is this one piece of advice: after all the presents have been opened and packaging discarded make sure you do one very important thing—get organized!
Picture it: you've just finished celebrating the holidays with your family and your children have an abundance of new toys, games, puzzles and books. Your family room is now a minefield of puzzle pieces, cars, dolls, action figures, crayons, colouring books or perhaps the one thing parents dread stepping on the most…Lego. While the kids are excited to be entertained with new things you are left wondering: where will I put it all?
This is where my gift to you comes in. Get out there, or better yet, go online and find yourself some storage solutions. Make sure every new toy, book or game has a place to call home, and more importantly, that your kids actually utilize the storage. Need some ideas? Well, that's what I'm here for.
Shelving
KidKraft has some great shelving units that are stackable so you can use one on its own or get two. This unit is great for putting away books, games, puzzles or toys, and this one would be perfect for stuffed animals, dolls or dress-up clothes. We also love this KidKraft sling bookshelf. It makes it so easy for kids to find their favourite titles.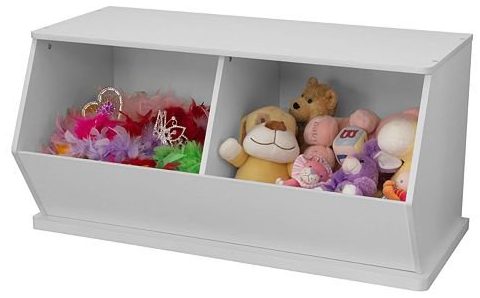 This 9-cube organizer shelf from ClosetMaid could make a great addition to any family room to help keep playthings tidy and off the floor. If you don't want everything on the shelves in view for all to see, tuck them away in these foldable fabric cube bins. They come in a package of six baskets and are available in eight colours. Another option is this RiverRidge Kids six-cube shelf that comes with colourful bins and is available in a dark espresso or white finish.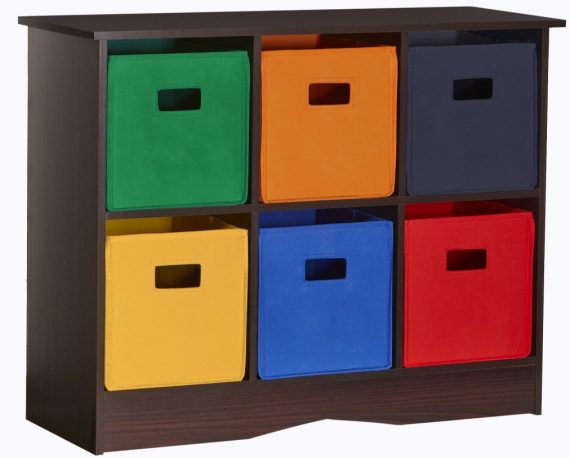 Bookcases don't have to be just for books. They make great shelves for organizing and if you buy a smaller one they are the perfect height for children to easily reach what they need. This bookcase shelf from Winsome Wood comes with four small storage baskets. This South Shore Furniture four-shelf rustic oak bookcase would be perfect for keeping a child's room or living room nice and tidy. And for something a little different South Shore Furniture also has this storage cabinet with sliding doors that could go in either a playroom or bedroom.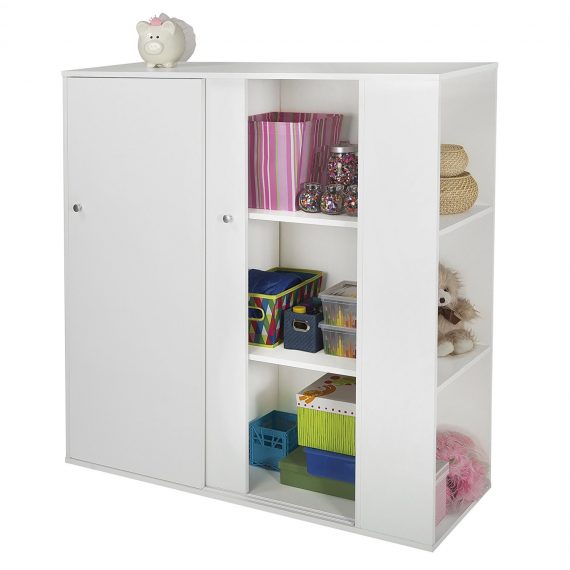 Toy Chests
A toy chest is also another good option for storage. If you want a more classic look, this white wooden toy chest from KidKraft (also available in this honey coloured finish) or this one from Melissa & Doug could be just what you are looking for. This toy chest from Little Tikes or this one from Step2 (one that allows your child to decorate the lid) are quite durable and these 3 Sprouts ones add a little fun to any room.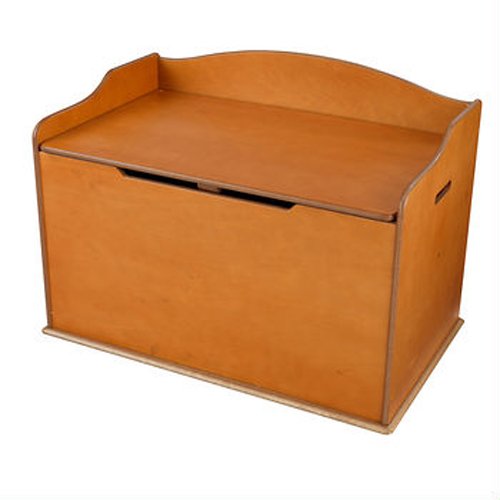 Other Alternatives
If shelving or toy chests are not what you need, there are plenty of other toy storage solutions to choose from. I love these adorable carts from Labebe. This unit from Tot Tutors has bins and a pullout toy box for storage. Want a play mat that also doubles as a toy storage bag? I love the cute animal prints available from 3 Sprouts. And if you are looking for one in a bigger size, check out this one from Play and Go.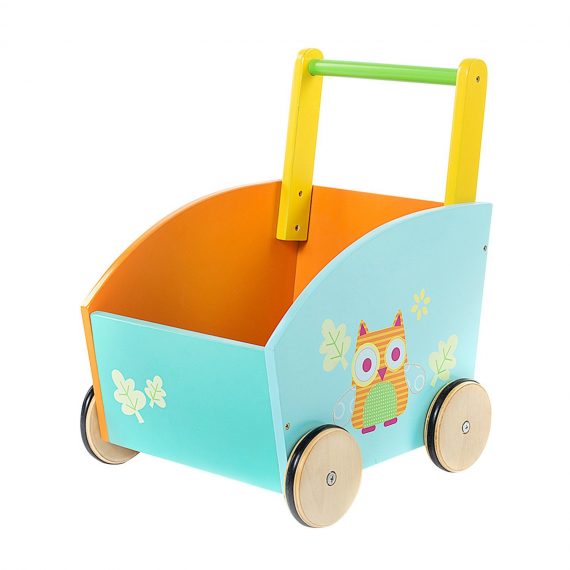 If you are working on keeping a small child's room tidy, this over the door hanging organizer could work very well for toys, books and other items. And if you are simply looking for some bins to store all those play items then check out the selection from 3 Sprouts. You can choose from a square bin, a round bin or a caddy-style bin, all of which are decorated with brightly coloured animals.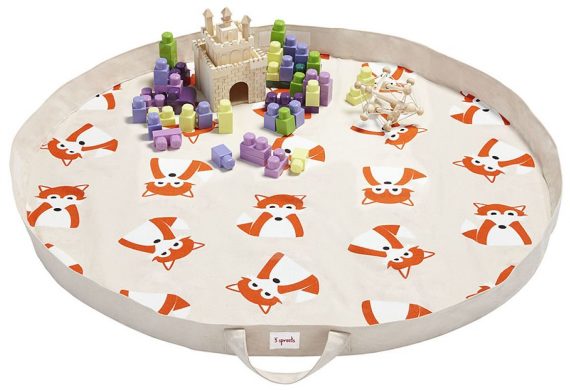 There are many toy organizing options out there, it's just a matter of finding the right solution to suit your needs. So do yourself a favour and give all those new toys a home. Your feet will thank you.
The Parent Life Network is a participant in the Amazon Services LLC Associates Program, an affiliate advertising program designed to provide a means for sites to earn advertising fees by advertising and linking to amazon.ca. We only recommend products we actually like—how else would we sleep at night? When you purchase through our links, you're helping support our awesome free content, at no extra cost to you.