Looking for some fun Halloween books to expand your toddler's library? The following are favourites in our household right now. I actually think I could recite them by memory at this point. They're fun, festive and just a little bit spooky–perfect for the little ones in your life!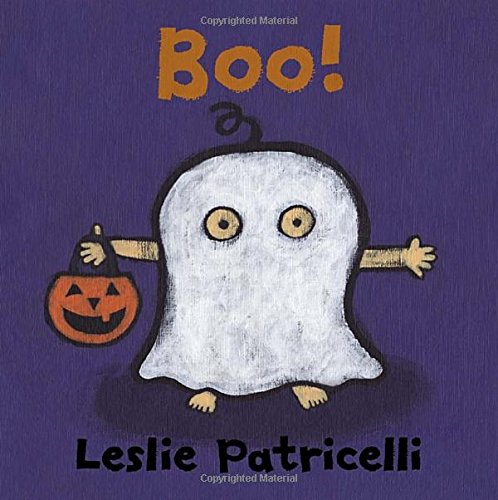 Leslie Patricelli books are well-loved by everyone in my family. They have simple, bold pictures that really appeal to toddlers, and the text is pretty funny for kids and adults alike. In this Halloween tale, the baby (who is bald, wears only a white diaper and is never referred to as a boy or girl) picks out a pumpkin, carves a jack-o-lantern, chooses a costume and goes trick-or-treating. Super sweet read.
Five Little Pumpkins by Ben Mantle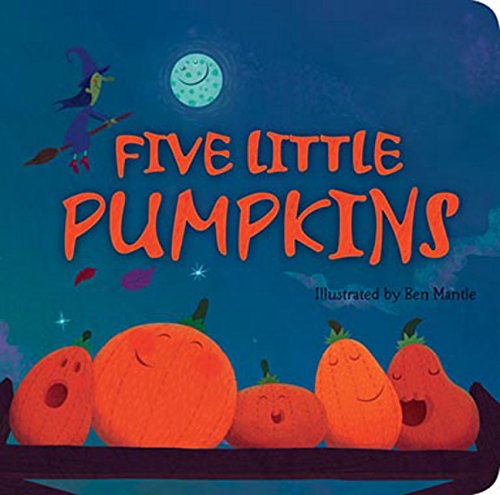 "Five little pumpkins sitting on a gate.
The first one said, 'My, it's getting late!'"
This classic rhyme is paired with sweet illustrations and is sure to become a favourite with your toddler. It's super short, so be prepared to read it several times in a row before your little one grows tired of it. My older daughter read this in her Kindergarten class and made some pumpkin puppets to go with it. Her little sister gets a kick out of watching her "perform" the story again and again.
Eek! Halloween! by Sandra Boynton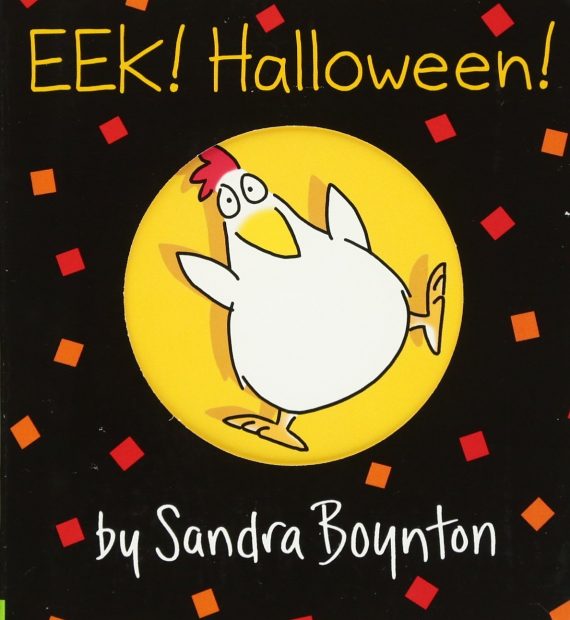 Sandra Boynton is another favourite in our home. We own most of her books and are never disappointed. In true Boynton fashion, this rhyming Halloween story is simple and hilarious. The chickens have no idea what Halloween is and are scared of everything: "What's going on here? What does it mean? Relax, silly chickens! It's Halloween!" Be sure to read this one with tons of enthusiasm for some belly laughs all around.
The Itsy Bitsy Pumpkin by Sonali Fry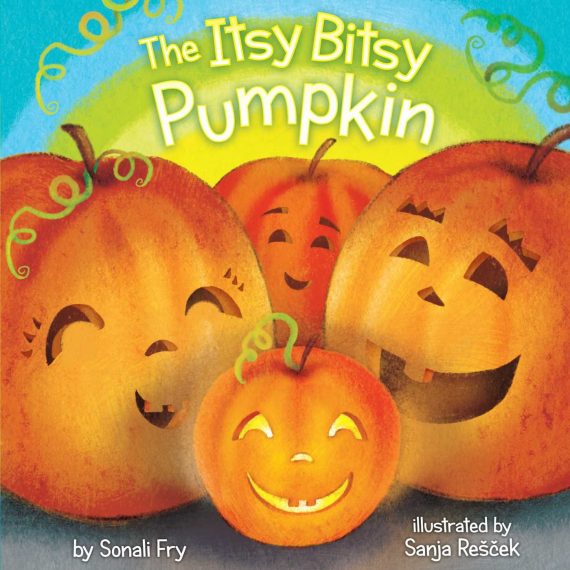 Sung to the tune of "The Itsy Bitsy Spider," this simple story is about a pumpkin who rolls through town and meets some Halloween creatures. It's my daughter's favourite right now. As soon as it ends, I hear, More! It's not going to be winning any literary awards any time soon, but babies and toddlers love it, and that's what's important.
Guess Who? A Pop-Up Mask Book! by Jannie Ho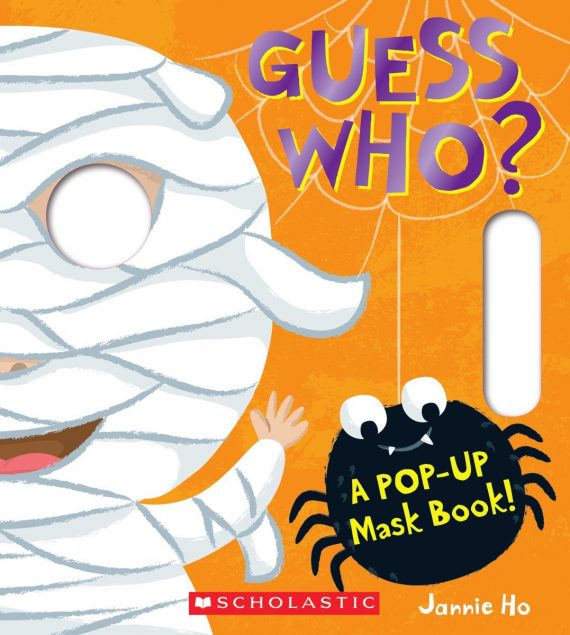 This pop-up book is super fun. When opened up, each page becomes a mask with a different Halloween costume, including a mummy, a pirate and a witch. My daughter loves watching me become different characters and the book has inspired lots of Halloween role play. Again, this book must be read with lots of enthusiasm to be thoroughly enjoyed.
Goodnight Goon: A Petrifying Parody by Michael Rex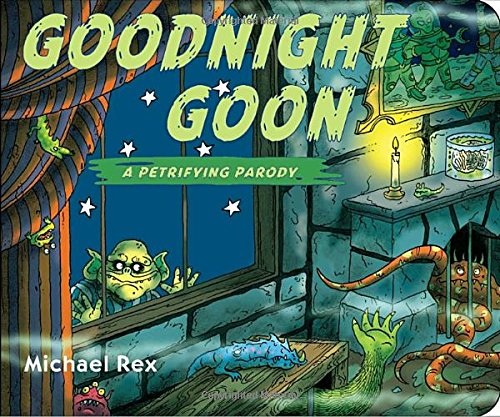 I'm going to assume you already own and love the classic tale Goodnight Moon and I'm also going to assume that you pretty much know this story by heart. So now let me say, you are going to LOVE Goodnight Goon, a Halloween parody of this well-known bedtime story. This book is so clever. The rhythm mimics the original story, substituting bears in chairs for mummies rubbing their tummies. Even the illustrations parody the original.  I love this story and you will too!
So tell me, which Halloween books are favourites in your household?
The Parent Life Network is a participant in the Amazon Services LLC Associates Program, an affiliate advertising program designed to provide a means for sites to earn advertising fees by advertising and linking to amazon.ca. This means that we will sometimes recommend products we love or think our readers will find useful and will receive a small commission at no additional cost to you if you decide to purchase through Amazon.