Although it may be difficult for new parents to imagine sending their little one off to college or university in 18 years, the reality is that time flies—and in the meantime, the cost of post-secondary education continues to climb. In fact, according to research from TD Economics, the average cost of an undergraduate degree while living away from home is expected to be $150,000 by 2031.
I know, it's a big number.
With a bit of planning, however, it can be a lot easier to tackle. We've teamed up with TD to learn what steps parents can take early on to save for their child's post-secondary education and ensure other financial priorities, such as saving for retirement. Don't fall behind.
Save Early, Regularly
Contributing small amounts regularly to an RESP (Registered Educations Saving Plan) allows your money to grow over time. The sooner you start, the sooner it can start growing; even a small amount saved each year can make a significant impact by the time a child is 18. There is no maximum yearly contribution limit for an RESP. However, there is a maximum lifetime contribution limit of $50,000 per beneficiary, for a term of 31 years. Save what you can, up to the lifetime max, and watch it grow.
Maximize the Universal Child Care Benefit
As part of its annual budget, the federal government is expanding the Universal Child Care Benefit. This means parents will be given more financial support for their children as they continue to balance their home and work priorities. The original family benefit of $100 a month for each child under six is increasing to $160 a month, and parents will also receive a brand new benefit of $60 per month for each child between the ages of six and 17. To maximize this benefit, parents can contribute this additional money to their child's RESP to help build future savings.
Take Advantage of Eligible Government Grants
Take advantage of any government grants you may be eligible for. For example, the Canada Education Savings Grant (CESG) will give you 20 per cent on the first $2,500 you contribute to an RESP each year, up to a lifetime maximum of $7,200. If you qualify for the Canada Learning Bond (CLB), you can receive up to $2,000 for your child's RESP without having to put in any of your own money. Currently, Canadian parents are not making the most of these government initiatives: 53 per cent of parents are not taking advantage of Canada Education Savings Grant money, potentially leaving billions of lifetime CESG money on the table, and 71 per cent of families eligible for the Canada Learning Bond currently not taking advantage of this bond. Rather than leaving money behind, plan accordingly to make the most of these benefits.
Give the Gift of Money
In addition to your own regular contributions, deposit money your child receives from birthday and holiday gifts into his or her RESP. You may also want to consider separating gift money into three groups—save (in an RESP), splurge (treat yourself to something fun) and share (make a donation or buy a gift for someone)—to teach your child about the importance of money and how it can be used.
Build a Plan
Once you know where your money will come from, work with a financial advisor to create a long-term financial strategy that works with your family's goals. Consider current expenses, potential expenses over the years, and savings for both your retirement and your child's future. Redirecting the monthly UCCB payments to your child's RESP may be a good way to put your child's education savings on auto-pilot.
Check in Regularly
Once you have an education savings plan in place, remember to check in regularly to monitor and assess your development, especially if there are any changes to your pay or money flow. You should also continue to meet regularly with your financial advisor to make sure you are still on track and to adjust your strategy as your finances change.
Congratulations Allison Lachaine of Hamilton, You've Won $250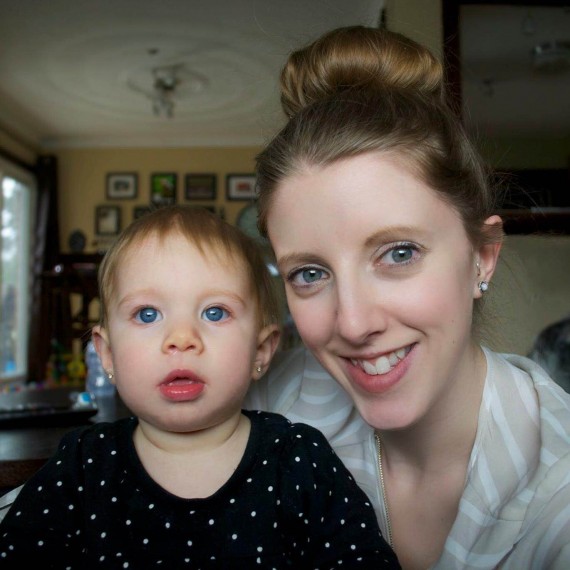 Thanks to everyone that entered.