Give the gift of imagination with these sugar-free play-dough treats
No matter how old I get, I still love to play with play dough, especially when it smells super sweet. With Valentine's Day coming up, I wanted a chance to give something different for my daughter's kindergarten classroom. I know that teachers are always in need of fresh sensory table materials-especially during cold and flu season with lots of little hands in the mix.
You will need:
1 cup white flour
1 cup warm water
2 tbsp salt
2 tbsp cream of tartar
2 tbsp vegetable oil
1 3 oz pack of flavoured gelatin
Repeat recipe for each colour. I used lemon, cherry and blueberry gelatin for some sweet smelling fun.
silicone baking cups or cupcake pan (optional)
Piping bag and tips
Glitter or sprinkles to decorate
Mix all the dry ingredients first and then mix the water and oil together before combining on the stove in a medium pot.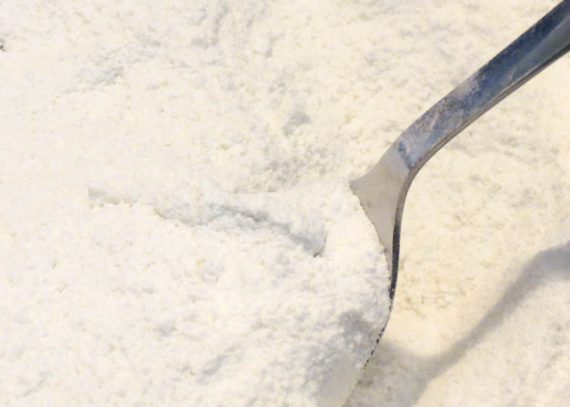 If your mix looks like soup don't worry. It will slowly thicken up. Cook over medium temperature.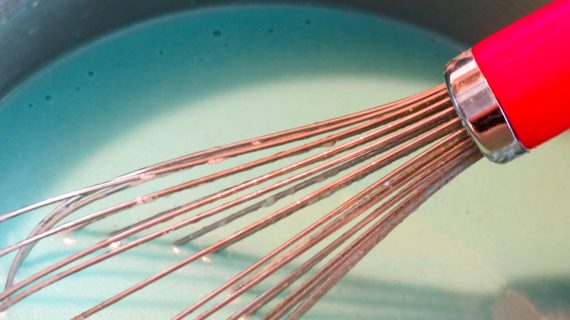 Stir until the dough forms a ball. Remove and put on a silicone baking sheet to cool for about 30 minutes.
Be prepared to add lots of flour to your cooled off dough to get rid of the stickiness. Work the dough until it no longer sticks to your fingers and it easily molded.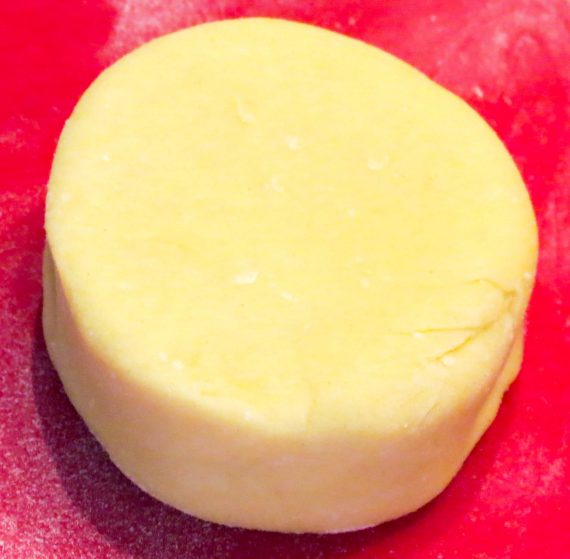 Now it's time to get creative. You can easily shape your dough with your hands, being a total control freak perfectionist, I used a silicone cupcake pan to shape the bottoms of the cupcakes in yellow.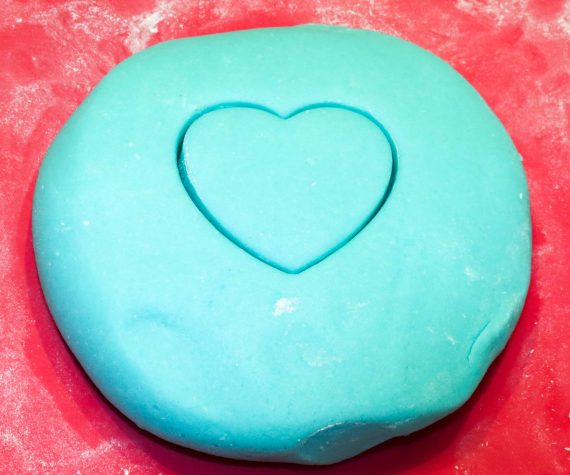 To make the 'icing', I experimented with different icing tips to try different effects. I liked the effect I got when I put the icing in a bag with no tip to make the 'icing'. I also combined blue and pink together for a unicorn effect.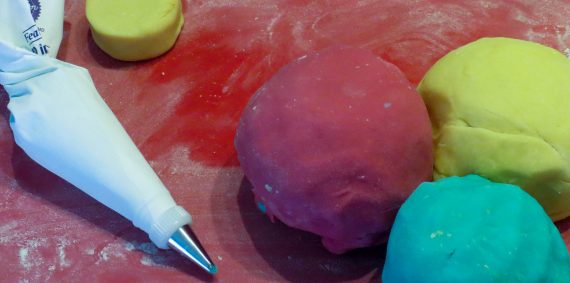 I topped my 'cupcakes' off with sprinkles and decorative edibles. If you are worried about kids trying to eat these (they are completely edible but super salty) you can use glitter instead.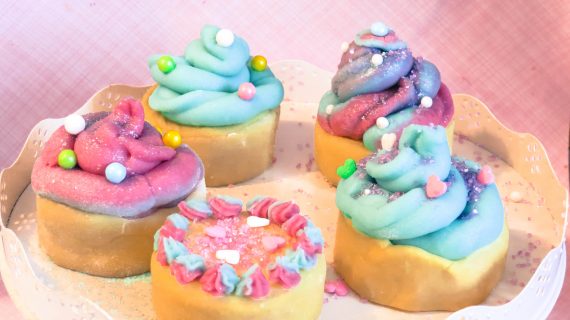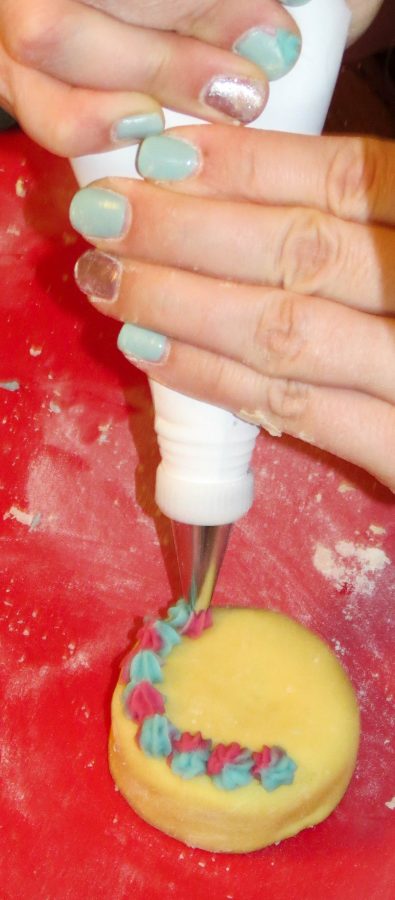 If you like the idea of this but are a little worried about the execution, you can also use two sizes of cookie cutters to make a simple play dough 'cookie' to share with the class.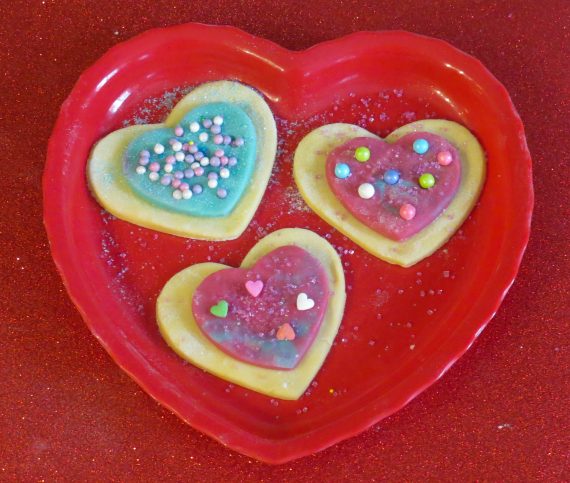 Have fun!