Is winter really over? We're cautiously optimistic! The snow is melting, so I've given up fighting with my kids about wearing their hats and gloves. Time to transition into the season of muddy puddles, and we've got a delightful listicle for you showcasing various items you may or may not wish to purchase in order to prepare for Spring.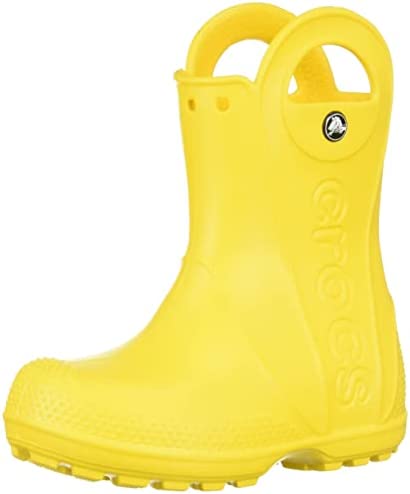 These Croc rain boots are cute, durable, and easily cleaned. They come in a rainbow of colours and they've even got little handles, for little hands to pull them on.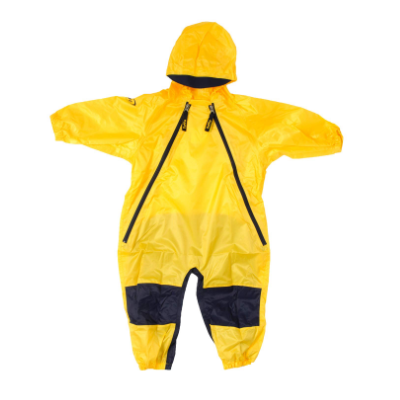 Honestly, splash suits just make sense. Now you can let your child play in the rain, find worms, and make fun memories without worrying they're going to ruin their school clothes.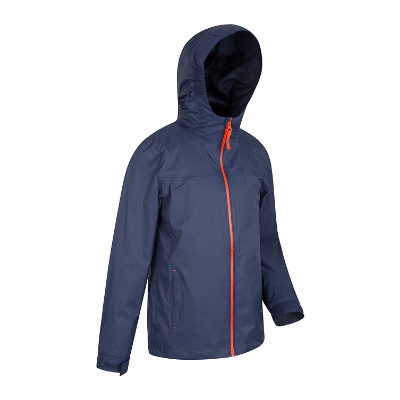 And for your bigger kid, who is way too cool for a full-body splash suit, here's an understated windbreaker in plenty of colour options.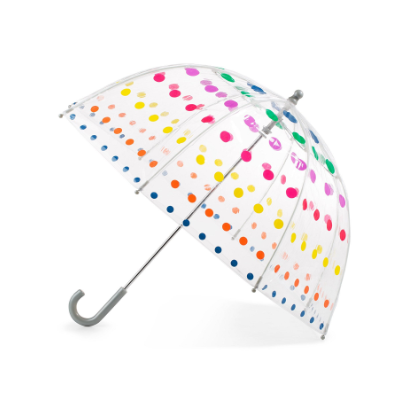 I don't know a child who doesn't love umbrellas. And strangely, I don't know an adult who *does* … hm. Clearly, kid umbrellas are just more fun. These bubble ones are my favourite because they really stand up to the wind.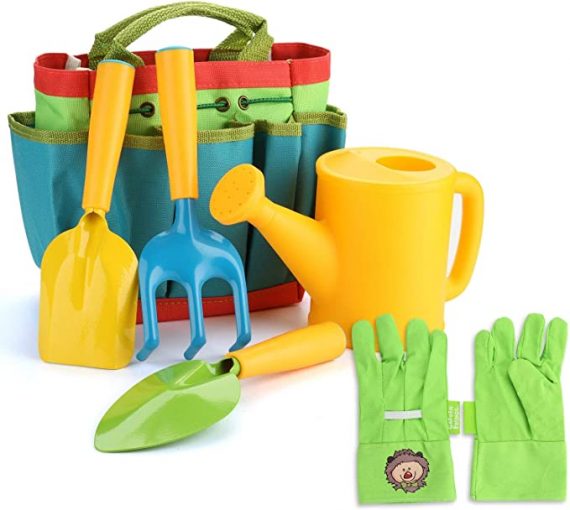 Plant some spring flowers (and then listen to your kids ask every day when they're going to bloom) with this adorable gardening set. Or heck, plant some vegetables — your kids might actually be willing to try them if they grow their own.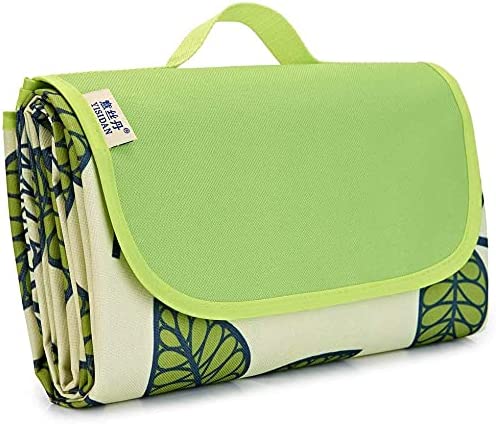 Sunny days are on their way, I promise. Bring a picnic to the park to celebrate! This comfy mat is perfect for that brief and wonderful stage when your baby can sit but not crawl yet. It's also great to set up as a refuelling station for your big kids at the playground.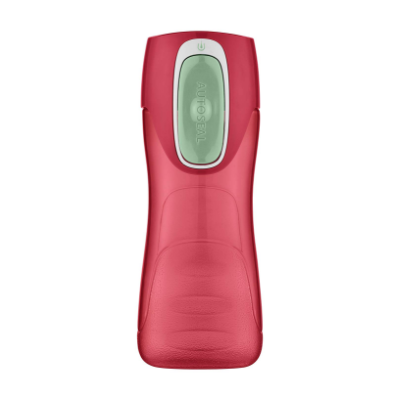 No picnic is complete without a toddler-friendly water bottle. Also, if your kids are like mine, then they probably lost their water bottle in the snow over the winter while trying to make ice sculptures. Stock up for summer!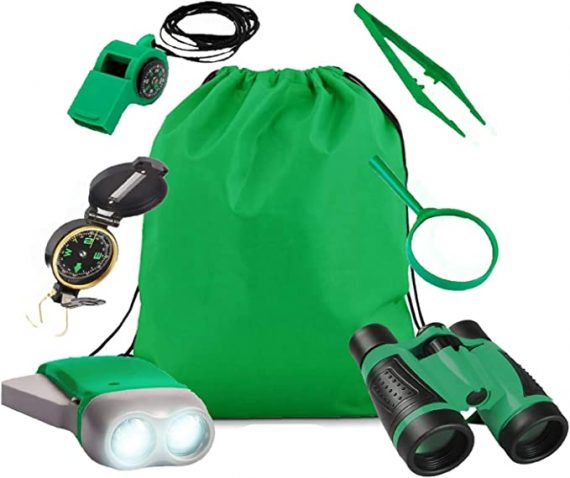 Got a little nature lover on your hands? This set includes binoculars, flashlight, compass, whistle, tweezer, and a magnifying glass — handy for family hikes, bug collecting, or springtime bird-watching.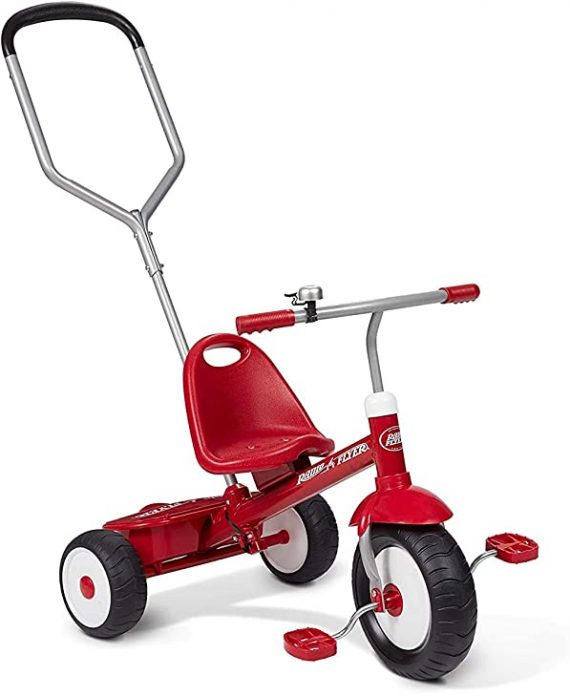 Hit the pavement with a classic tricycle that is perfect for toddlers and preschoolers. The removable handle lets you guide your child while they learn to pedal and steer.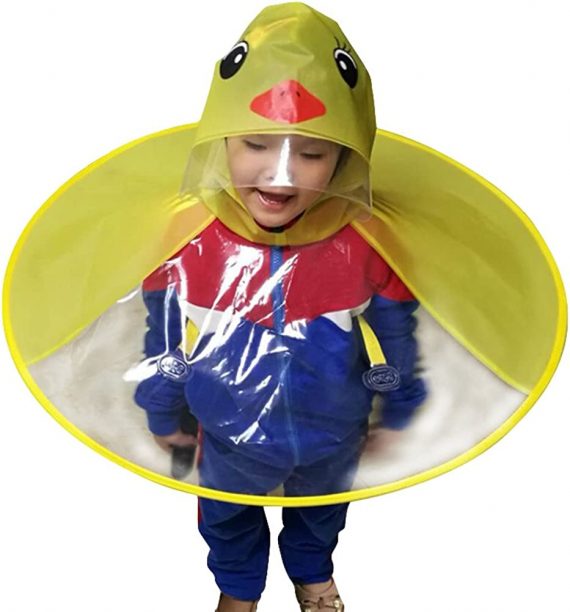 Alright, do you need this? No. But do you want this? Yes. Enjoy turning your child into a hilarious little duck on rainy days. Make sure to take a video.
The Parent Life Network is a participant in the Amazon Services LLC Associates Program, an affiliate advertising program designed to provide a means for sites to earn advertising fees by advertising and linking to amazon.ca. We only recommend products we actually like—how else would we sleep at night? When you purchase through our links, you're helping support our awesome free content, at no extra cost to you.