Looking for games to play with your children who aren't quite ready for Monopoly? Check out our list of perfect activities to enjoy with everyone in your family.
For me, a perfect night involves some warm drinks, great company, and board games. So as soon as my daughter was old enough to complete a puzzle, I began my search for simple board games we could enjoy together. It was time to share the love. Not only are they fun, but they teach your little one how to follow simple steps and take turns. Some even go beyond that, allowing your child to practice colours, shapes or animal names. Plus, they make amazing Christmas gifts!
Here are some we absolutely love in our home:
Roll and Play
Age: 18 months +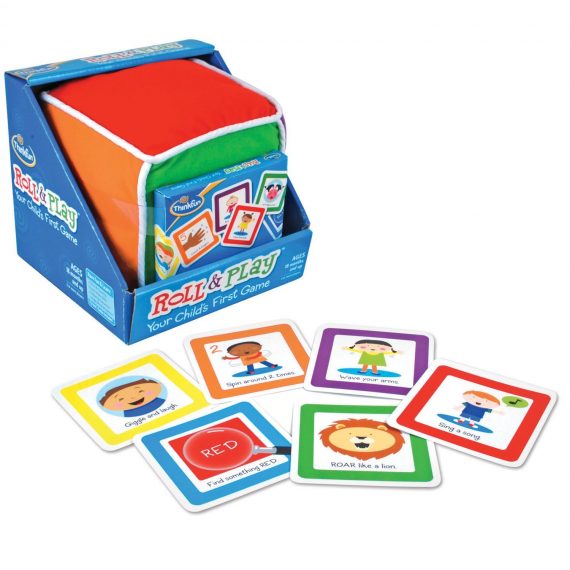 This was my daughter's first game and she enjoyed it for three years before passing it on to her little sister. It consists of one large stuffed colour die and large corresponding colour cards that have them do things like point to body parts, mimic facial expressions and make animal noises. There is no winner or loser–just tons of fun.
My First Orchard
Age: 2 +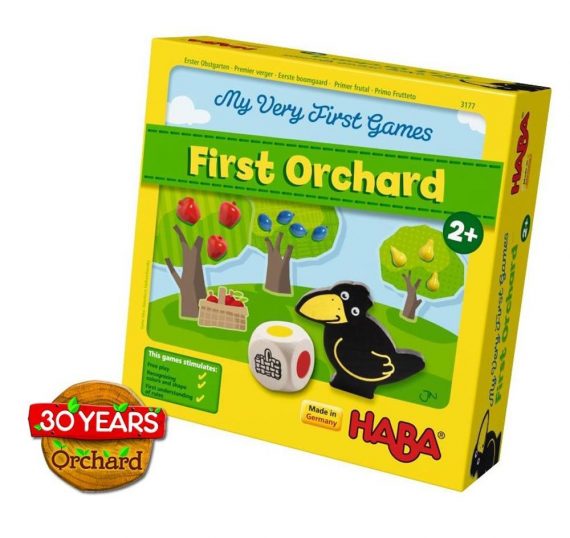 This game comes with wooden pieces of fruit in four different colours that you need to collect by rolling a corresponding colour die. If you roll a picture of a crow instead of a colour, you move a little wooden crow closer to the fruit. The object of the game is to collect all of the fruit in the basket as a team before the crow passes through the gate and "eats" them. It's super simple and my youngest is easily able to play it. It's our favourite game for toddlers.
Snug as a Bug
Age: 3-6 years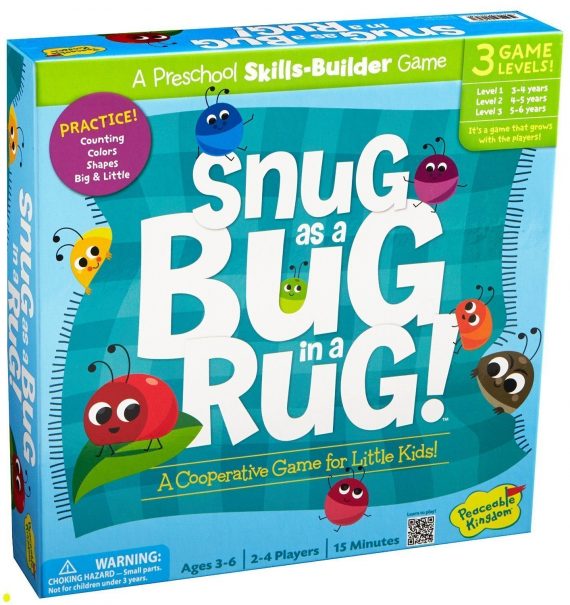 In this game, you start by rolling a die to see whether you will identify colours, shapes or numbers as you play. Players then work together to put bugs under the "rug" before the three stink bugs come and stink up the joint. My favourite thing about this game is how easily it accommodates different ages. My 20-month-old daughter can identify colours but is too young to identify numbers and shapes. When she plays, we skip the die roll and agree to play with colours. The game becomes more challenging for older players who must identify two features (say, colours and shapes) to play. Loads of fun and will last you a long time.
Feed the Woozle
Age: 3-6 years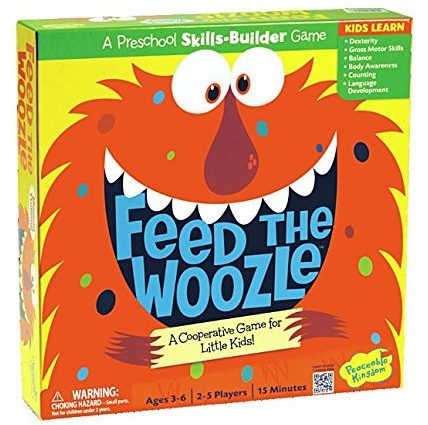 Full disclosure: this is not my favourite game. My children do love it though, and that's why it's on this list. The object of the game is to feed a cardboard monster as many silly snacks (like a muddy meatball and a cheesy slipper) as you can using a plastic spoon without dropping them along the way. Older children can challenge themselves to complete the tasks doing silly dances or hopping, or even with eyes closed. This game gives my girls the giggles and that makes me happy.
Dominos
Age: 3 +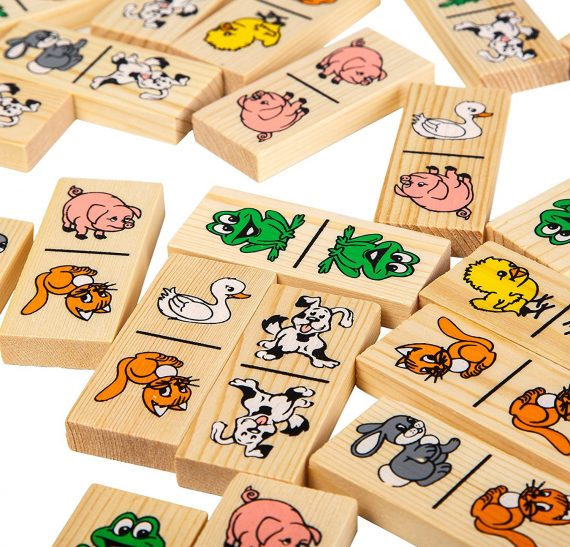 Who doesn't love a good game of dominos? Little ones can use the wooden blocks to stack and build. Older children can play by the traditional rules. Adults can play when the kids go to bed. Fun for everyone.
Memory
Age: 3+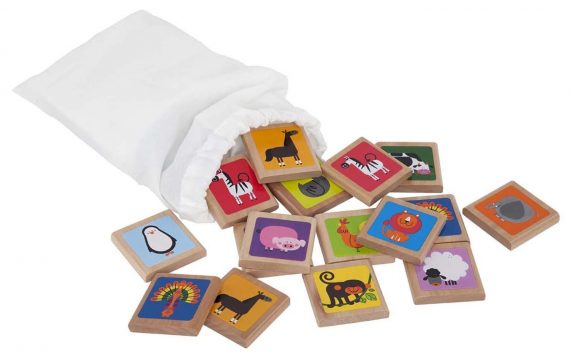 We started playing memory with my daughter when she turned two. Although she didn't quite follow the rules for some time, she enjoyed matching the animals and it allowed us to practice naming animals and identifying their sounds. As she grew older, she gradually started to grasp the concept of taking turns, but still struggled to remember where pieces were. At four years of age, she beats me every time. I have a horrible memory. What I love about this set is that it's wooden so the pieces don't slide around so much as you play.
Shopping List
Age: 3-7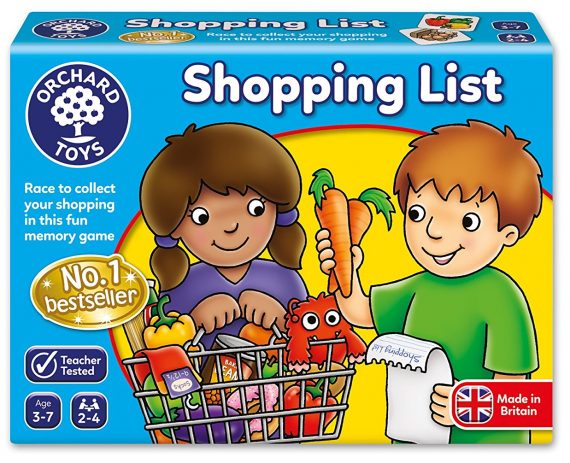 A fun take on the traditional game of memory, this game has you collecting items on your shopping list. The first player to collect all of their items and fill up their shopping cart wins the game. This one is a hit with my daughter and her friends, and we're even considering picking up some expansion packs. You can also purchase it in French!
What are your go-to games for little ones?
The Parent Life Network is a participant in the Amazon Services LLC Associates Program, an affiliate advertising program designed to provide a means for sites to earn advertising fees by advertising and linking to amazon.ca. We only recommend products we actually like—how else would we sleep at night? When you purchase through our links, you're helping support our awesome free content, at no extra cost to you.