"Is Canada's Luckiest Family legit?" "Is Canada's Luckiest Baby Real?" Yes! We're happy to say that both of these giveaways are real, legitimate, and go to actual Canadian parents.
But since we hear these questions a lot, here's some more info. Parent Life Network has operated in Canada since 2014, helping new and expecting Canadian parents with all the resources, deals, freebies, and even giveaways they need to help them during this important stage of their life.
Is Canada's Luckiest Baby a Scam?
No. This life-changing giveaway for Canadian parents is 100% legit. We've surprised 14 winners so far and you can watch all the epic reveals here.
Thanks to our incredible brand partners also looking to help parents, we've been able to surprise and reward new and expecting Canadian parents every year with everything they need to make their parenting journey more fun, rewarding, and affordable.
It's a good thing to have some skepticism but thankfully, Canada's Luckiest Baby is real.
Enter the current round of Canada's Luckiest Baby today.
Is Canada's Luckiest Family Real?
Yes. Just like Canada's Luckiest Baby, Canada's Luckiest Family is a legit giveaway for Canadian parents.
This newer giveaway was launched in 2018 to help out Canadian parents with children of all ages by rewarding one lucky family each year with a bundle of life-changing prizes. You can even watch one of the recent winner reveal videos we put together.
Enter the current round of Canada's Luckiest Family today.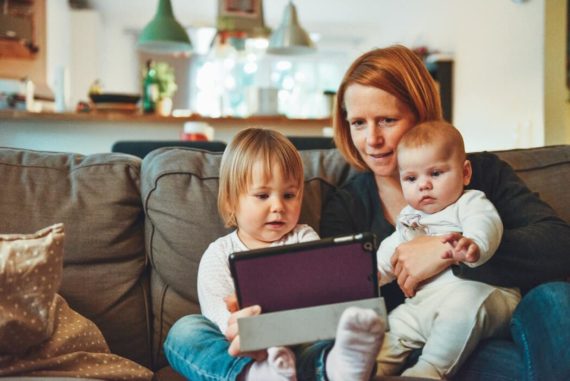 Is Parent Life Network Trying to Sell Me Something?
No. Any time PLN promotes an offer or works with a brand partner, it's because we believe that their products or services can truly help parents. They might not always be of interest to you specifically. but know that PLN only ever works with trusted brands.
This is to say that Parent Life Network and its giveaways, including Canada's Luckiest Baby and Canada's Luckiest Family are real and legit, existing only for the purpose of helping parents in Canada.
We hope you're able to find something here that helps you out!
You can read more about how our giveaways work here or enter a parent giveaway right now.