PLN has rounded up 25 of the best vintage names for your baby-to-be.
Sporting a baby bump always leads the the same set of questions: when are you due? Boy or girl? Do you have a name? The first two are easy and determined for you, the last is the first in a lifetime of big decisions you will face as a parent. Like many modern parents, you probably want something unique but not too crazy. Classic, but not boring, and above all, something you won't regret down the line.
In the hopes of finding the perfect moniker for your little baby-to-be here at PLN we suggest instead of going ultra modern, why not consider a classic? Vintage names are timeless, unique and a great choice for modern parents. Here are some of our favourites.
For your sweet lady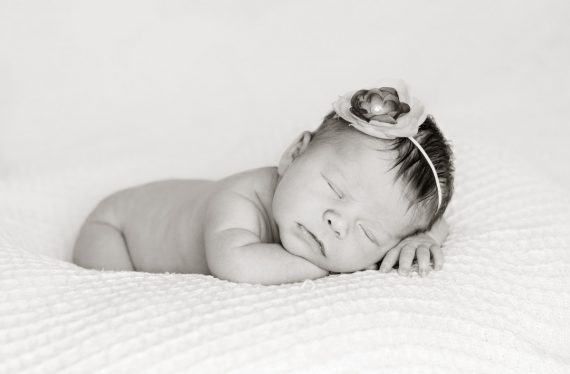 Adeline-With a French/German ancestry meaning 'noble' Adeline can easily be shortened to "Addy" or "Lina". It's easy to spell, pronounce and not super popular.
Beatrice– Is there anything more suitable for your soon-to-be daughter than a name that means 'she who brings happiness?' This Latin name has the sweetest nickname ever 'Bea' or super sassy 'Trixie'.
Cora-With Greek origins, Cora is an vintage name that is making a comeback. Cora means 'maiden' and is the goddess of fertility and the underworld in Greek mythology.
Elsie-If you love Ellie and Ella but want something a little more unique, Elsie might be the right fit for you. This name derives from Elizabeth or the Scottish version Elspeth (that is a super cool name too) and means 'pledged to God.'
Hattie-Originally a short form of Harriet, Hattie is so sweet it can easily stand on its own. This English name means 'ruler of the estate' a perfect fit for your future princess.
Ivy-Simple, feminine and sweet, the name Ivy's roots lie in England. While the name is a nod to the plant, it also means 'faithfulness'.
Juniper-Inspired by nature and unique, Juniper is an excellent choice to consider for your bundle of joy. The Latin moniker is named for the juniper tree and lends itself to the sweet nicknames of "June" and 'June bug".
Lillian-While Lilly may be fairly common, the long form of Lillian is a vintage gem. Lillian is of Latin and English descent as a nod to the flower which symbolizes innocence, purity and beauty.
Katherine-The Duchess of Cambridge may cause this name to soar in popularity (although she spells hers with a 'C') and for good reason. Not only is Katherine a beautiful name, but it also shortens beautifully to Kate. Katherine has many different spellings and short forms. Its Greek origin means 'pure'.
Norah-Norah is diminutive of Honora/Honoria which is Latin and Onora which is Irish, which means honour. This name rose in popularity when the singer Norah Jones hit the charts in the early 2000's.
Opal-A gemstone name that is still considered unusual, ancient Greeks believed opals were formed in the tears of the mythical figure Zeus when he defeated the titans.
Posey– while not technically a flower name, Posey is a name for a small bunch of flowers. In Victorian England Posies were given for many different reasons with the types of flowers chosen carrying significance for the occasion. In the modern world, Posey (or Posy) is a sweet choice for an uncommon floral name for your little one.
Quinn– With Celtic roots meaning 'wise', Quinn is an amazing gender neutral name that actually dates back to ancient times! That's uber vintage!
Rose-This Latin moniker is a popular choice as a middle name but is pretty enough to stand all on its own. After all, a rose is a symbol of love with each colour representing a different type of affection from friendship to romance.
Willa-This ultra hip feminized version of William is not your typical vintage name. While it derives from an old English name, meaning 'resolute protection' It's also seen as a nod to the willow tree. What a great way to marry strength and beauty.
For your little man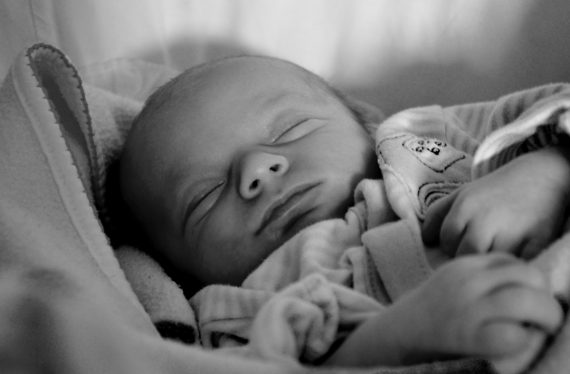 Edwin-This old English name roughly translates to 'rich friend' and is also shared with a popular Canadian music artist Edwin Ghazal. It's a great choice if you love the nickname 'Eddie' but want something a little less traditional than Edward.
Gideon-This unusual moniker has been gaining in popularity during the last year. With Hebrew roots, Gideon either means 'great warrior', or 'destroyer one who has a stump in the place of his hand' depending on the source. Choose to believe the former if you want to give your little one this cool name.
Henry-This traditional moniker has certainly made a comeback recently. Henry originally rose to fame during the middle ages after eight kings bore the name. Luckily for your future royal sweetheart, their school peers are not likely to tease your little one with the 'Henry the Eighth' hit by Herman's Hermits as only old ladies like me remember that song.
Jonas-Not only does this name play homage to 'the Jonas Brothers' but also 'My name is Jonas' by Weezer. For those less musically inclined, Jonas has Hebrew roots and means 'dove'. Either way this is a unique name for a special baby.
Leo-If you want to give your baby a strong name, what better than one that is Latin for lion? This simple, yet unique name has been shared by 13 Popes as well as actor Leonardo 'Leo' DiCaprio.
Nathaniel-One of the 12 apostles, the Hebrew name Nathaniel means 'gift from God'. It can be shortened to Nathan or Nate.
Otis-An old-fashioned name with a fresh appeal thanks to its use by celebrities, Otis is a German name meaning 'wealthy.' It was made popular by the 1986 children's movie 'The Adventures of Milo and Otis'.
Quentin-This Latin name was traditionally bestowed upon the fifth born child from the Latin word quintis which means the fifth.
Samuel-While the Hebrew name Samuel has strong biblical roots, many choose this vintage gem for its super cute nickname 'Sam' which is gender neutral and also a standalone option. Samuel is growing in popularity, especially with its recent endorsements by celebrity parents.
Theo-A short form of the Greek name Theodore, this hip nickname has made a spot for itself on many baby name short lists. Considering the name means 'Gift from God' it seems like a perfect fit for a sweet baby.
Did we hit the right note with our melody of vintage names or are there some favourites we should add to our list? Let us know in the comments!