Editor: The Parent Life Network is so thrilled that another team member has been promoted to "Dad" and that we have another baby in the PLN family. Here are his thoughts after his first few weeks of fatherhood.
Hi PLNers! I'm Pete. For over 6 years I've worked for the Parent Life Network. My job is to find and manage the partnerships that bring all the awesome prizes to the contests we run like Canada's Luckiest Baby and Canada's Luckiest Family. I work with an amazing team of people, the vast majority of whom are parents, and have been since I started. I'd always felt a little bit like I didn't quite belong because I wasn't a parent myself—but I've always known I've wanted to be a Dad, and loved being a part of this organization. This year, on my birthday of all days, my sweet little angel of a daughter was born, and now I'm one of you!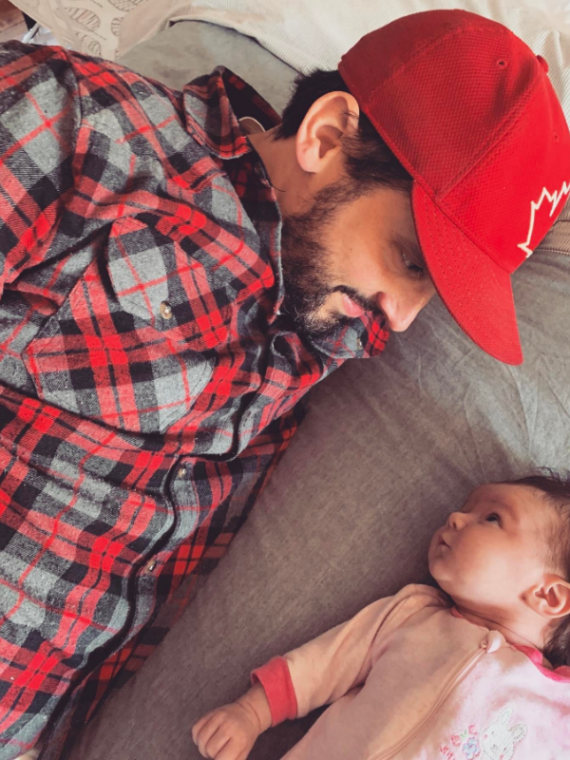 Moms, you're all incredible. Y'all could get all the credit in the world and it wouldn't scratch the surface of what you deserve. The amount you sacrifice and how much of yourselves you give to your kids is unworldly, yet still somehow you so often feel like you're not doing enough. Please go easy on yourselves, and each other. Even if humans were like snakes or lizards and abandoned their young after giving birth to them, what you go through just to become parents is absolutely bonkers and should be revered on its own, but that's just the start of it! Being a Mom seems like the most difficult job in the entire world and the pay is terrible and you're not allowed to quit and your boss doesn't even speak the same language as you. Thank you, all of you, for going through what you've gone through and will continue to go through and maybe even go through again for some crazy reason. I hope your kids figure it out someday and make the effort to show you that they appreciate it all. If my Mom was still alive I'd hug her and say "thank you" over and over until I lost my voice and then I'd start writing it in lines like I'm in detention. You are amazing and I hope you know it.
Dads. Wussup. We're pretty wicked too. I dunno about "incredible", but, probably pretty close sometimes. One thing I've learned so far that I'm trying to get better at is just helping without asking her if she needs help, y'know? Sometimes when I feel tired (as if I actually know what tired is) I pull the "Let me know if I can help with anything" crap, and it's gotta suck for her. It's like I'm making her ask for help which probably sucks as much as just doing it herself. Whatever it is, I know it's not logical or rational but let's not kid ourselves. We know. Most of us will never carry as much on our shoulders as they do, and good on you if you do, but even doing one more thing after you've hit your point of "I don't want to do any more things" can go a really, really, long way.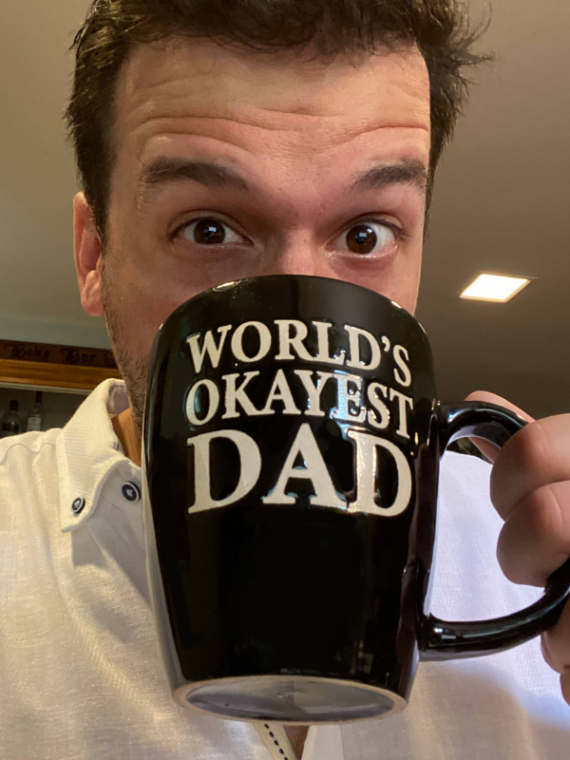 I'm beyond thrilled to be a father and I'm so excited for each new day, each milestone, and moment that I won't realize until later was one of the most incredible moments of my life. You might see me post some stuff in our Facebook group, and ask for help, and maybe brag a little 'cause my kid is cuter than all your kids(*wink*). I'll also try to respond with any wisdom I may end up gathering myself, and I will—without question because I've been practicing for basically my entire life—crack some Dad jokes.
So happy to be here.