When it comes to baby gear one of the most important items you will purchase will be a stroller, and there is a new guy in the game. Valco Baby Canada has launched recently to rave reviews and there is no surprise why. Let's go through the reasons why the Snap Ultra deserves a spot on your registry or as an upgrade.
1. Suitable from birth
The Snap Ultra Tailormade is suitable for newborns thanks to the recline.
2. Weight Capacity
All of my kids have been enormous and I can happily report that this seat is spacious and roomy even if your kids are tall and husky, up to 45 lbs.
3. Recline
If you are worried about your baby getting a great nap in the Snap Ultra let me ease your worries. With an easy one-handed recline that just involves you pulling on the clasp you can rest assured your little one will be easily lowered into a comfortable sleeping position.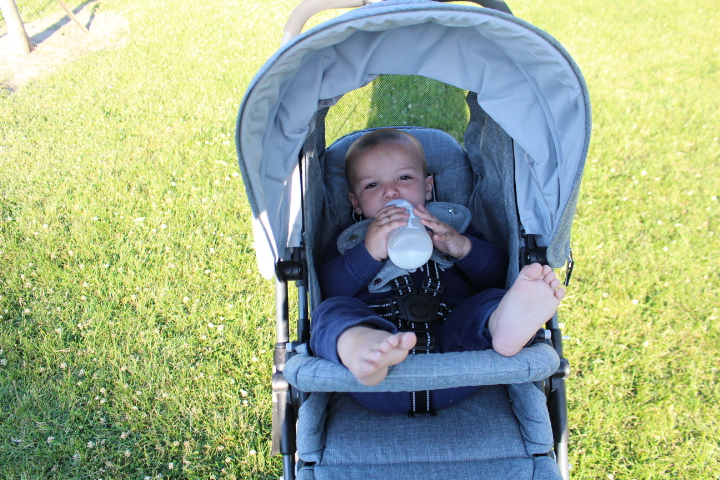 4. Reversible
The seats are reversible so whether your baby only has eyes for you or is happier looking out into the world you are covered.
5. Fabric
The Valco line of strollers are beautiful and luxurious and a huge part of that is the Tailormade fabric. Coming in Grey Marle, Blue Denim and Black the Snap Ultra are both beautiful and gender neutral.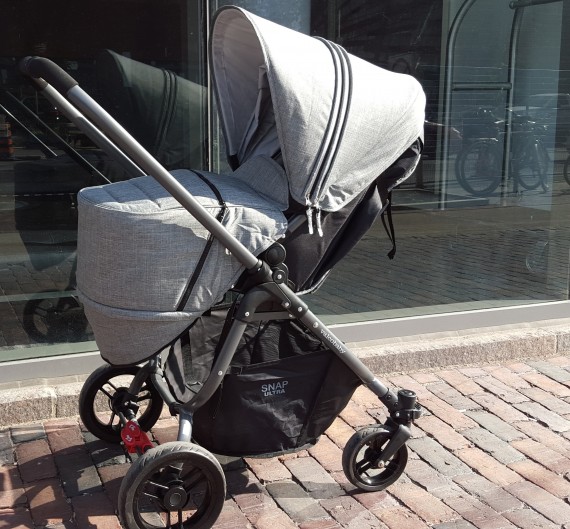 6.  Finishing Touches
Beautiful, padded seating area, impeccable stitching detail and zippers with easy grab tabs you know you are getting quality.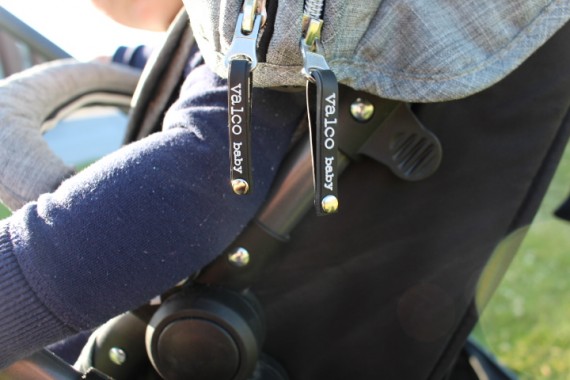 7. Puncture-proof Tires
The Snap Ultra comes with puncture proof tires that handle well in sand, snow, grass and urban neighbourhoods. (If you are looking for air-filled tires you can purchase the Snap Sports Pack at an additional cost. This will allow you for a smoother ride if you do lots of walks on uneven terrain)
8. Luxe Footmuff
Coming standard, you can easily keep your little bundle of joy protected from the elements. This is beautiful and has an extendable panel to allow you to even use it with older kids who are sitting up on their own yet still want to stay warm.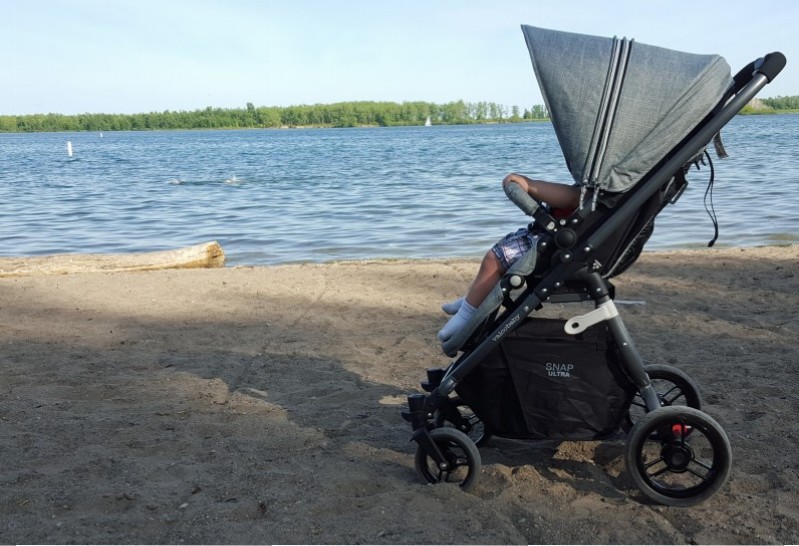 9. Canopy
I could write a whole post on the canopy alone. Babies can't be exposed to sunlight and can't wear sunscreen. A proper canopy will ensure your baby stays protected not just from the sun but snow, rain, bugs, and nosy people. What starts off as a classy two-panel hood can extend to three and four panels ensuring you are protected no matter what. One of the panels is also ventilated to ensure good air flow.

10. Lightweight
This stroller only weighs 18 lbs which is really light compared to other lightweight strollers on the market. If you are on the smaller side you don't have to worry about getting this baby in and out of the car.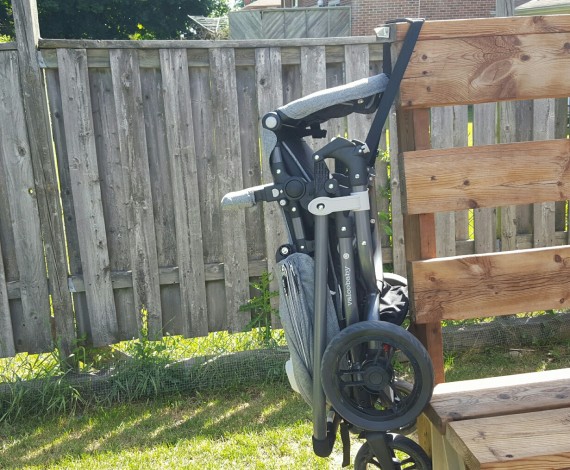 11. Carry Strap
Since it is so light you can easily pick it up with the attached carry strap. I love how I can throw it over my shoulder with ease if I am not using it. Perfect for travel and day-to-day use.
12. Large Basket
The basket is great with easy access from both the front and back. You can easily put groceries in there along with your diaper bag.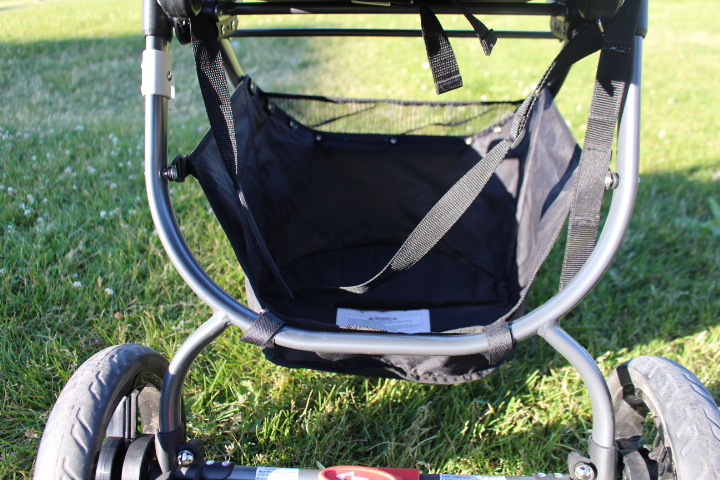 13. Tilt-Loc Brakes
If you are sick of ruining your pedicure trying to unlock your stroller you will appreciate the brakes that can be easily turned on and off with a light tap.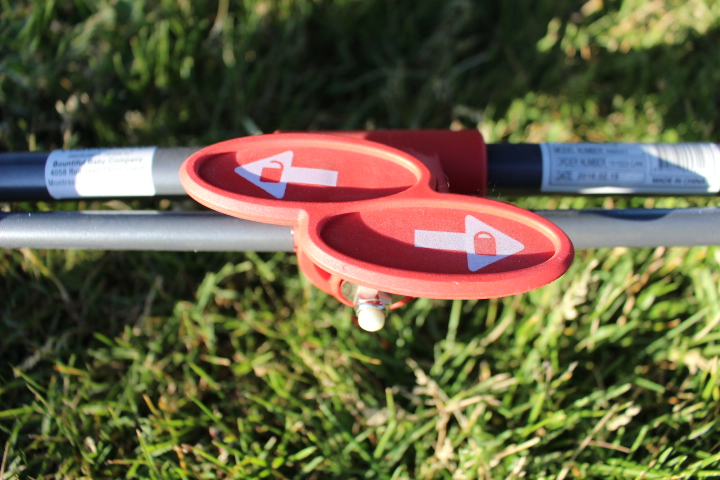 14. Quick & Easy Assembly
5 minutes is all it took to get if from in the box to fully assembled. My toddler helped me put mine together.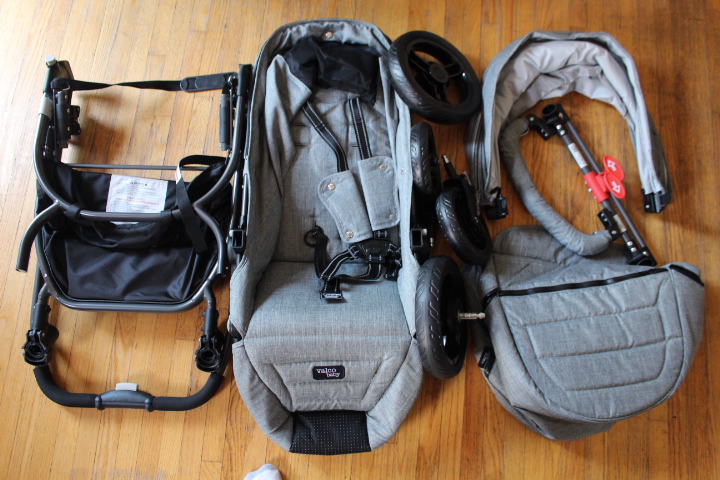 15. Baby Bumper Bar
Padded and covered in the Tailormade Fabric. If you want to purchase a snack tray you can swap them out.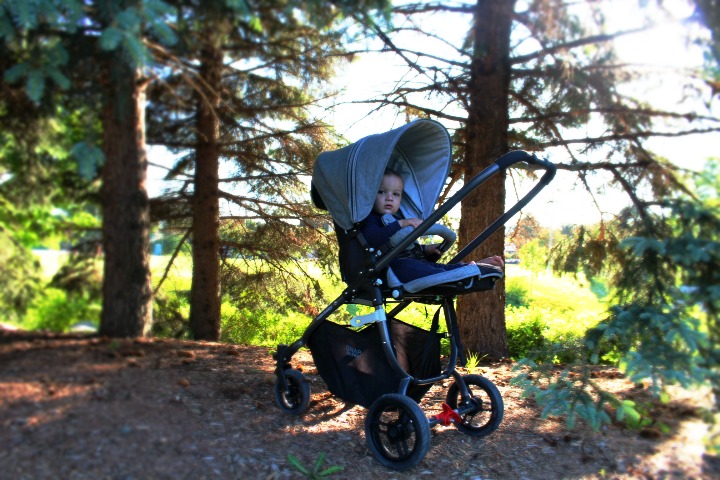 16. Carseat Adaptable
We are long past the time of bucket seats for our kid but if you are looking for seats that are compatible with the Snap Ultra you will be good with the Maxi Cosi, Cybex and Nuna infant carriers for now.
17. Fold
Snap Ultra can be folded with the seat on or off although I prefer to keep them separated in my truck. Also, easily stands while folded which is a plus.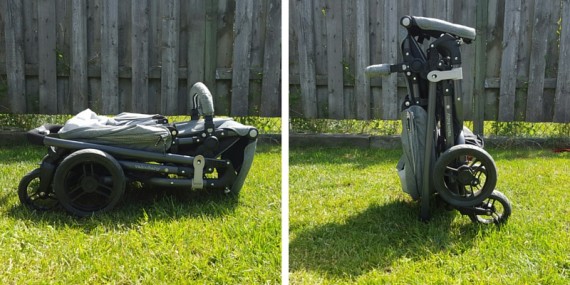 In the past 8 years and 4 kids I have owned over 10 strollers and it wasn't until I owned my Valco Snap Duo that I stopped looking for the perfect stroller. As my almost three-year-old is more content pushing the stroller then sitting in it lately we are lucky to downsize to the beautiful Snap Ultra. To check out more from Valco Baby Canada and find a retailer near you check out their website.
What do you think of the "new guy" in town?